SEEKING A FRIEND FOR THE END OF THE WORLD / JUSQU'À CE QUE LA FIN DU MONDE NOUS SÉPARE (DVD)
La fin du monde, beaucoup de gens en parlent et de plus en plus à l'aube de l'année 2013 où certains calendriers comme celui des Incas prédit la fin du monde en décembre 2012. Mais ce n'est pas la première fois que les peuples et les croyances annoncent la nuit des ténèbres. Chaque siècle a connue ses croyances sorties de l'illumination des gens en des doctrines plus ou moins exactes comme les religions et les cultes de toute sorte.
La fin du monde emmène sont lot de paranoïa chaque fois, remarquer que dans les décennies, il y a toujours des prédictions du fameux jour fatidique. Cela fait des millénaires que certaines peuplades parlent du jour « 'J, le jour du recommencement, du nettoyage ultime redonnant une autre chance au monde de relever de ses cendres souillées. Notradamus au douzième siècle fut certaines prédictions sur la fin du monde. Et vous, comment voyez-vous la fin de notre existence comme on l'a toujours connue?
EOne Entertainment

Mandate Pictures

Sortie:23 octobre 2012

101 minutes

Comédie, drame, romance

Couleur

Version: 

Audio:

Sous-titres

Directrice: Lorene Scafaria

Scénario: Lorene Scafaria

Interprètes:

Brad Morris   (annonceur radio)

Steve Carell     (Dodge)

Nancy Carell    (Linda)

Mark Moses   (anchorman)

Roger Aaron Brown   (Alfred)

Rob Huebel   (Jeremy)

Trisha Gorman   (femme en pleurs)

Keira Knightley   (Penny)

Adam Brody   (Owen)

Tonita  Castro   (Elsa)

Leslie  Murphy   (Amy)

Connie  Britton   (Diane)

Rob Corddry   (Warren)

Kasey Campbell   (Danny)

Melanie Lynskey   (Karen)

Suppléments:

A look inside seeking a friend for the end of the world

Music to the end of the world: what's on your playlist?

Outtakes
Dans le film que je présente, la fin du monde est proche et ici nous avons l'histoire de  Dodge qui se fait laisser par son épouse le  jour où ils apprennent par la radio qu'un météore est en direction de la Terre et que la fin du monde approche. Complètement dérouté, il rentre à la maison où la ménagère s'occupe une fois par semaine de faire briller la place sans savoir ce que le futur réserve ce que Dodge trouve inutile à ce stade.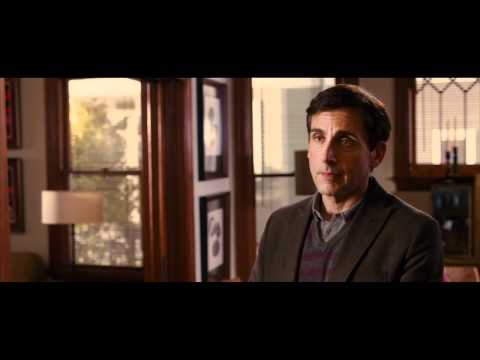 Il rencontrera Penny, une voisine qu'il ne connaissait que de vues qui se retrouve en larme à sa fenêtre, il l'invitera à l'intérieur et une amitié se développera dans leur quête de retrouver l'ex de Dodge et sa ville natale où son père est toujours là. Un périple qui apportera beaucoup de renouveau dans la façon d'arborer la question sur cette question : « 'quoi faire quand il reste une semaine à vivre?'', se remettre en question, trouver le vrai amour? Faire la paix avec son passé?
Une comédie dramatique qui est décorée de surprises et de délicieuses découvertes tout au long du voyage de nos deux vedettes. Un film qui donne une bouffée d'air frais au sentiment extrêmement sérieux sur la fin de la vie sur Terre, pourquoi ne pas prendre cela avec un sourire, respirer la vie et la goûtée jusqu'à la dernière seconde. Un bon petit film!
Guy Caumartin aka Le Frelon Vert