THE LUCY SHOW: OFFICIAL SIXTH AND FINAL SEASON (DVD)
Les spectacles de cabarets des années 20 et 30 ont créé un certain engouement pendant leur époque influençant les premières émissions de télévision de comédies en direct avec les spectateurs présents et je peux vous dire que jouer devant une audience réelle est quelque chose de très difficile comparativement aux enregistrements modernes. Cette époque fit le jour sur des talents incroyables et des comédiens et comédiennes capables d'improvisé des textes et paré à n'importe laquelle des situations sur le plateau de tournage de ses émissions en direct.
Une de ses émissions, ''The Lucy Show'' en onde de 1962 à 1968 fut l'un d'eux où on y découvrit beaucoup de jeunes comédiens et comédiens et surtout l'animatrice, une comédienne hors pair qui est une excellente actrice qui joua dans quelques productions étant très belle en partant, Lucy Carmichael connue sous le nom de vedette de Lucille Ball. Des émissions de variétés qui en sont furent une porte d'entrée pour de nombreux talents. Les débuts d'une comédienne, une régularité d'artistes de la scène du nom de Caroll Burnett fut invitée dans cette dernière saison Lucille Ball qui démontra un talent certain pour la scène en direct.
Paramount Pictures Home Entertainment
Desilu Production
Sortie: 9 octobre 2012
612 minutes
4 disques
Couleur
Aspect Ratio 4:3
Audio: anglais mono
Sous-titres: anglais SDH
Réalisatrice: Maury Thompson
Scénario: Robert O'brien
Interprètes:
Lucille Ball   (Lucy Carmichael)
Milton Berle   (lui-même)
Ruth Berle   (Ruth Berle)
Mary Jane Croft   (Mary Jane Lewis)
Ruta Lee   (elle-même)
Disque un :
Lucy Meets the Berles
Lucy Gets Trapped
Lucy and the French Movie Star
Lucy, The Starmaker
Lucy Gets her Diploma
Lucy gets Jack Benny's Account
Suppléments:
Vintage openings and closings
Keep Smilling
"Jack Benny Account" Trim
"Lucy Gets her Diploma" with italian audio and openings graphics
Youth Appreciation week
Guest Cast Lists
Bios
Production Notes
Photo gallery
Disque deux:
Little old Lucy
Lucy and Robert Goulet
Lucy Gets Mooney Fired
Lucy's Mystery Guest
Lucy, The Philanthropist
Lucy Sues Mooney
Suppléments:
Vintage Openings and Closings
Fashions by Stevenson
Guest CastLists
Bios
Production Notes
Photo Gallery
Disque Trois:
Lucy and Carol Burnett-part 1
Lucy and Carol Burnett-part 2
Lucy and Viv Reminisce
Lucy and the Pool Hustler
Lucy Gets Involved
Mooney's Other Wife
Suppléments:
Vintage Openings and Closings
Clip from "The Carol Burnett Show"
Meet Jack Baker
Guest Cast Lists
Bios
Production Notes
Photo Gallery
Disque quatre:
Lucy and the Stolen Stole
Lucy and Phil Harris
Lucy Helps Ken Berry
Lucy  and The Lost Star
Lucy and Sid Caesar
Lucy and 'The Boss of the Year" Award
Suppléments:
Funny Outtakes
Clip from 1968 Emmy Awards
Vintage Openings and Closings
Guest Cast Lists
Bios
Production Notes
Photo Gallery
Une série qui encouragea et poussa plusieurs talents vers la gloire et la popularité, Lucy Carmichael fut un exemple de régularité et de talent hors normes qui fit rire pendant plusieurs années des milliers de spectateurs les samedis soir dans toute l'Amérique du Nord dans les foyers américains et canadiens. Des ''sketches'' sur toute sorte de sujets de la vie quotidienne tournés en dérision pour les familles de l'époque. En même temps, cette série fut une porte d'entrée pour les débutants dans l'art du ''stand Up'' et du théâtre comique ce qui est un peu le rôle que faisait à l'époque ''The Ed Sullivan Show'' pour les nouvelles vedettes de la chanson.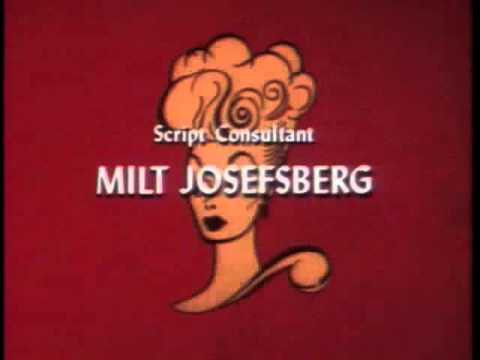 ''The Lucy Show'', sixième et dernière saison est une pièce unique que tout collectionneur qui se respectent devrait avoir dans ses tablettes, une série qui représente le chant du cygne de cette émission de variétés qui aura été un exemple de qualité et de persévérance dans les anales de la télévision américaine, Lucy Carmichael, merci de votre dévouement pour les artistes du monde entier, pour tous les comédiens de ce vaste monde! 10/10
Guy Caumartin aka Le Frelon Vert