FRANKLIN & BASH: PREMIÈRE SAISON (DVD)
Les firmes d'avocats sont légion dans le monde, aux États-Unis elles sont légion et le choix et les techniques diffèrent selon le bureau. La loi est la même au fédéral, mais chaque état américain a leurs propres lois d'état. Donc, pour les firmes, il faut souvent réapprendre en plus des livres de droit de la constitution américaine les dossiers de différentes lois dépendamment de l'état où la cause à lieu donc de l'apprentissage constant.
Franklin & Bash sont une firme assez spéciale, elle s'écarte de temps en temps de la limite légale et va même jusqu'à l'intimité avec les témoins des causes qu'il défendent pour arriver à gagner leur procès et satisfaire leurs clients. On pourrait dire que leurs méthodes sont hors du commun, mais donne les résultats escomptés. Dans ce bureau, on réinvente la loi en incorporant des façons de réapprendre la loi américaine d'une toute nouvelle façon et croyez-moi c,est vraiment ce qui se passe.
Sony Pictures Home Entertainment
TNT
Sortie: 19 juin 2012
422 minutes
Couleur
3 disques
Format: 1.78:1 anamorphic widescreen
Audio: anglais 5.1 dolby digital
Sous-titres: anglais, anglais SDH, français
10 épisodes :
1er disque :
 Pilot
 She came upstairs to kill me
 Jennifer of Troy
Bro-Bono
Suppléments:
''Franklin & Bash'' behind the scenes
''Franklin & Bash'' & friendship
Creating the cases
2ième disque:
You can't take it with you
 Big Fish
Franklin vs Bash
Suppléments:
Behind the behind
Working for ''Franklin & Bash''
Malcom Mc Dowell office tour
 The Hangover
 Bachelor party
 Go tell it on the mountain
Suppléments:
Man cave tour
''Franklin & Bash'' commercials: bilingual
''Franklin & Bash'' commercials: legalese
''Franklin & Bash'' commercials: hot tub
Gag reel
Ces gars-là sont très fort et le marketing est leur point fort, ils attaquent de façon directe le malaise et trouvent le poing ''G'' de chacune de leur enquête, les détectives du légal sont arrivés et je vous garantie que vous allez en voir de toute les couleurs avec ce triumvirat sortit de l'ordinaire. Trois disques qui touchent le meurtre, le vol, la fraude, la prostitution et la possession de drogue. Menez par la poigne solide de Stanton Infeld, Peter Bash et Jared Franklin auront plusieurs leçons à tirées de leur association avec la firme d'Infeld.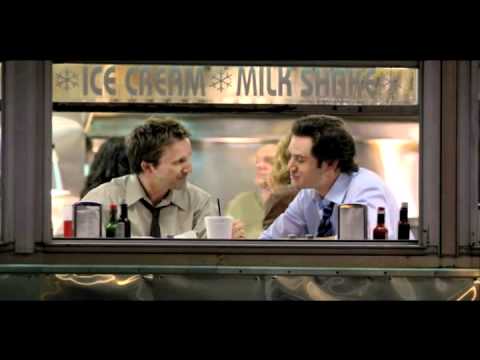 Une bonne série si vous faite dans le légal et comme il y plusieurs séries de ce genre, je peux vous assurer que celle-ci rencontre les standards des amateurs de séries judiciaires, bonne écoute et bonne dégustation de milkshakes!
Guy Caumartin aka Le Frelon Vert